Resources
The financial intricacies of divorce can be daunting for all involved. Our divorce financial planners will ensure that the settlement decisions you make will be fully educated and informed. Don't leave your financial future to chance.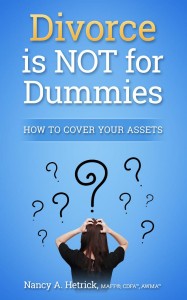 NEW Book on Amazon by Nancy Hetrick CDFA®, MAFF™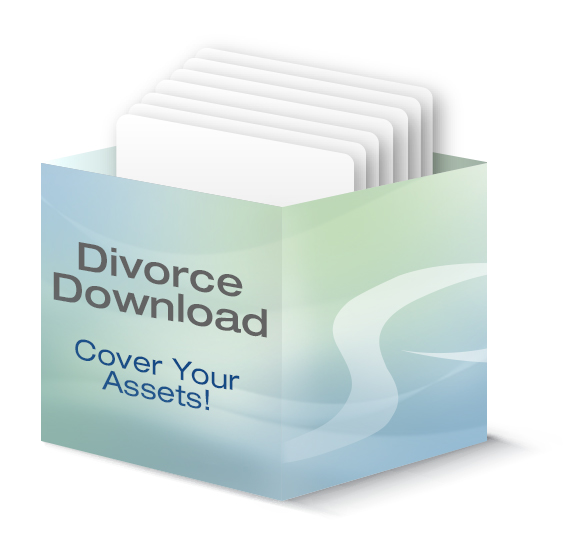 We know divorce can be incredibly overwhelming. To help you prepare for this challenging time, we created a digital divorce reference library.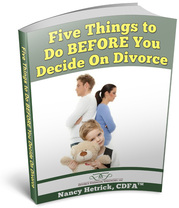 FREE E-book: 5 Things to Do Before You Decide on Divorce
Divorce happens. We want to make sure you have all of your questions answered before you decide on divorce though.
Comparison Worksheet: Property Settlements: When Equal is Not Equal
In this comparison worksheet, we provide you with an example of the importance of financially evaluating a property settlement to make sure that 50/50 really does mean 50/50.
5 Ways to Prepare Your Client for the Divorce Process: A Guide for Therapists and Counselors
Download this free guide to help you better prepare to speak with your clients about the divorce process and help you guide them to a healthier divorce.
Download our Free Guide: 5 Ways to Ensure the Right Financial Settlement For Your Clients
Download this free guide to help you fully understand your clients' financial picture and to help you become the best advocate for them during this difficult time.
Divorce can be incredibly overwhelming. To help you prepare for this challenging time, we created a digital paper on the top six stupid mistakes made in divorce settlements and how to avoid them.
Chapter 1 available for digital download!
Let us help you have a smarter divorce, no need to waste thousands in a court battle. We will contact you to set up your Smarter Divorce Strategy Session.
In Your Strategy Session We'll:
Explore your divorce options and get clear on the right solution for your situation
Review your financial situation and explore creative settlement possibilities
Map out a plan for transitioning to the next phase of your life
Identify your biggest fears and decide the best way to address them
Connect you with any other resources you'll need in your process
Only 10 sessions available each month! Schedule today to ensure availability!
Smarter Divorce Solutions
Certified Divorce Financial Analysts (CDFA®) who keep the cost of divorce low, while being committed to a kinder, gentler divorce process for all involved.