About Us
Divorce doesn't have to drain your energy, your time or your resources. Let us introduce you to our philosphy and our team.
Our philosophy
Divorce Done Differently…
We envision a world where the divorce process is not adversarial, financially confusing, or unreasonably costly. We believe that by providing thorough written analysis, recommended solutions, advice on negotiation, and a shoulder to lean on, we can turn fear and uncertainty into peace and confidence at an affordable price. And we are committed to a kinder, gentler divorce process for all involved.
Meet Our Team
The experts at Smarter Divorce Solutions
At Smarter Divorce Solutions, we offer Divorce Done Differently. Why waste your hard-earned dollars in an expensive court battle. We offer a mediated solution with financial expertise every step of the way. We combine the best of financial planning with the intricacies of divorce to help you structure a creative settlement solution that allows BOTH of you to keep more of your own money. We look at tax optimization, accurate valuation of all assets, and the long-term impacts of any settlement you consider. With a Certified Legal Document Preparer to draft your final documents, you can rest assured that the all aspects are covered without ever having to set foot in a courtroom. We call it MediationPlus® because we know you're ready – for DIVORCE DONE DIFFERENTLY!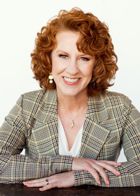 Nancy Hetrick
CDFA®, MAFF™, AWMA®
Nancy Hetrick founded Smarter Divorce Solutions in 2011 after her own less-than-optimal divorce. Nancy is a Master Analyst in Financial Forensics (MAFF™), a Certified Divorce Financial Analyst (CDFA®).
Leslie Blue
MA, CDFA®, Financial Coach
Leslie Blue is a Certified Divorce Financial Analyst® (CDFA®) professional and Financial Coach. She joined the Smarter Divorce team as a Financial Assistant in 2017.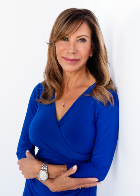 Karen Dorsey
M.Ed., CDC®
Karen's background is in education and counseling. She was a teacher and counselor before going into private practice working primarily with children, adolescents, and families. She became a Credentialed Mediator and a Certified Divorce Coach and she would like to be your thinking partner through this stressful and confusing process.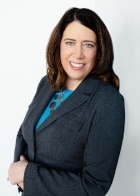 Shannon Balk
CDFA®, AZCLDP, Financial Coach
Shannon Balk is a Certified Divorce Financial Analyst®, an Arizona Certified Legal Document Preparer, Financial Coach, and Certificated Paralegal. With over 20 years combined experience in the financial services and legal realms, she enjoys helping others to forge their path to a more amicable and equitable divorce.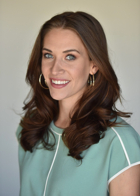 Karen Baker
Administrative Assistant
Karen Baker is the Administrative Assistant for Smarter Divorce Solutions, Smarter Financial Solutions, and The Divorce Financial Planner Training Center.
Let us help you have a smarter divorce, no need to waste thousands in a court battle. We will contact you to set up your Smarter Divorce Strategy Session.
In Your Strategy Session We'll:
Explore your divorce options and get clear on the right solution for your situation
Review your financial situation and explore creative settlement possibilities
Map out a plan for transitioning to the next phase of your life
Identify your biggest fears and decide the best way to address them
Connect you with any other resources you'll need in your process
Only 10 sessions available each month! Schedule today to ensure availability!
Smarter Divorce Solutions
Certified Divorce Financial Analysts (CDFA®) who keep the cost of divorce low, while being committed to a kinder, gentler divorce process for all involved.