About Kelly Greene
M.Ed, Office Manager
Kelly Greene M.Ed is the Office Manager for Smarter Divorce Solutions and provides support to the divorce consultants. She has a BA in Communications from Arizona State University and a Masters in Counseling-Human Relations from Northern Arizona University.
She spent many years working in higher education, as well as several years in the non-profit sector.
Kelly was originally introduced to Smarter Divorce Solutions while going through her own divorce. She is now proud to be the Office Manager. She has found her heart's passion assisting clients through their own divorce journey.
Kelly has two amazing children and in her spare time is a Reiki Master Teacher and Crystal and Sound Healer. She is also a Reiki Therapist at Banner Desert Hospital. She brings peace, calm, serenity and healing to others. Kelly also greatly enjoys traveling and in 2015 went on a life-transforming trip to India.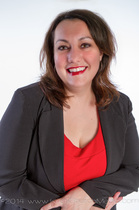 Let us help you have a smarter divorce, no need to waste thousands in a court battle. We will contact you to set up your Smarter Divorce Strategy Session.
In Your Strategy Session We'll:
Explore your divorce options and get clear on the right solution for your situation
Review your finances and explore creative settlement ideas
Map out a plan for transitioning to the next phase of your life
Identify your biggest fears and decide the best way to address them
Connect you with any other resources you'll need in your process
Only 10 sessions available each month! Schedule today to ensure availability!
Smarter Divorce Solutions - Contact Us form
Smarter Divorce Solutions
Certified Divorce Financial Analysts (CDFA®) who keep the cost of divorce low, while being committed to a kinder, gentler divorce process for all involved.